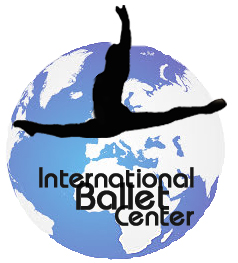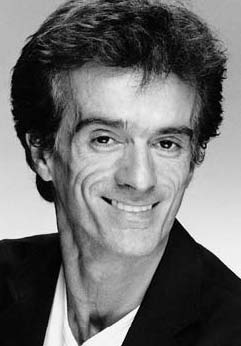 Radenko Pavlovich
Founder, Owner, and Lead Instructor
​​
A native of Sarajevo, Yugoslavia, Radenko began his ballet training at the age of eight, after being selected by Yugoslavian officials for his apparent potential.

He quickly advanced to the top of his class and earned the privilege to attend the prestigious Vaganova Institute in St. Petersburg, Russia. It wasn't long before Radenko earned a full scholarship to attend the Royal Ballet School in London, England becoming the only foreign student in a highly elite graduating class.

Radenko began his professional career under Grand Ballet Master Rudolf Nureyev, who coached him in matters of technique and character. He went on to earn highest honors at the Balkan Ballet Competition under Mr. Nureyev's tutelage.

​​Mr. Pavlovich danced with the Austrian National Ballet, was a soloist with the Croatian National Theatre of Yugoslavia and London Festival Ballet, and later became a principal dancer with the Munich State Opera Ballet, Ballet Casa Della Cultura in Equador, and Atlanta Ballet.

​​After an illustrious career, Mr. Pavlovich relocated to Columbia, where he opened the Pavlovich Dance School in Forest Acres. A passionate believer that the quality classical training he received was key to his successful dancing career, Mr. Pavlovich has been training children and young adults of all ages and backgrounds in the Vaganova method for more than two decades to prepare them for their own distinguished accomplishments, awards and careers.

Mr. Pavlovich currently instructs all students enrolled in Pavlovich Ballet School level 3 and up and pre-professionals dancing with Columbia Classical Ballet.

​​
Quincy Sykes
Ballet/Tap/Jazz Instructor
Dancer with Columbia Classical Ballet
​
Quincy Sykes has been dancing with Columbia Classical Ballet
since 2016, beginning as an apprentice and becoming a company
member in 2017. She has trained since the age of 3 at Columbia
Ballet School and later moved to Pavlovich Ballet School. She has spent summers at Dutch National Ballet Academy and at Master Ballet Academy. Quincy teaches Pre-Pointe, Tap, and Jazz.
Emma Stratton
Ballet Instructor


Lead Principal Ballerina with Columbia Classical Ballet


​
Emma grew up in Columbia, SC and studied with Radenko as a child and teen,
​before becoming a member of the Company. She then danced with the Minnesota
​Ballet and Colorado Ballet where she had many primary roles. Last season she
​returned to dance with the Columbia Classical Ballet Company and danced the lead role of Sugar Plum Fairy in The Nutcracker.​
​​​​
Pavlovich Ballet School
We make the most world gold medal winners
Simone Cuttino
Resident Choreographer
Simone Cuttino, originally from Koblenz, Germany, studied Ballet at both the Acadamie of Dance in Cologne, Germany and the John Cranko Ballet School in Stuttgart. She studied under the tutelage of Ursula Bormann and Peter Vondruszka.
​
Over the course of her dancing career, Simone has performed will over 1,000 classical and modern ballets including Romeo & Juliet, Midsummer Night's Dream, Giselle, The Three Musketeers, Rite of Spring and Gershwins. Some of her favorite solo roles include Warenka in Anna Karenina and the lead in Carmina Burana.

​Ms. Cuttino's career has also included performing with the Columbia Classical Ballet and being the Director of the Ballet Department at Stepping Out Studio. Her choreographies have won gold and platinum awards.​​ She has and continues to choreograph many pieces for the Columbia Classical Ballet. Her​​ most recent choreography of Cinderella for Columbia Classical Ballet moved audience members with the dance's power and beauty.
Jennifer Amrol
School Coordinator and Ballet Instructor
Jennifer was recently chosen to be the School Coordinator for
​Pavlovich Dance School and brings her extensive knowledge of ballet
​instruction and exceptional organizational skills to the school.
​
​Jennifer grew up dancing at the Rock Hill School of Ballet. She has
​been at the Pavlovich Ballet School for the last 12 years. Jennifer danced
​and performed with Columbia Classical Ballet for 3 years.
Jennifer has been teaching students at Pavlovich Ballet School for the past 5 years and has taught Levels 1, 2, and 3 along with the Adult ballet class. She is currently teaching the Adult ballet class.




​​
​
Anne Fowler
Director of School Programs​
Anne, who is a dance instructor at the Hammond School, has recently
​been selected to be the Director of School Programs at Pavlovich Dance
​School. Anne brings a passion for dance, a love of students, and educational
​experience to this role and will be an amazing asset to staff, parents, and students. ​
​​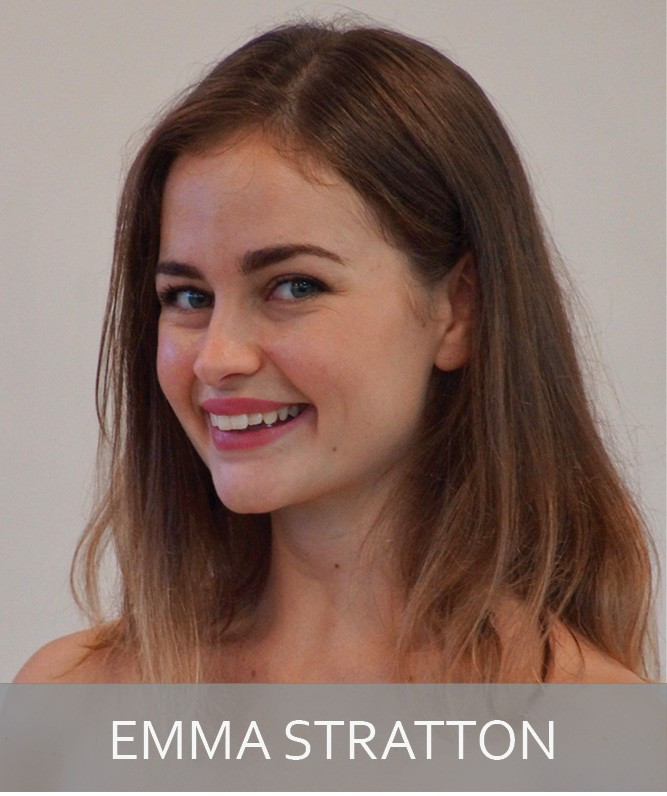 Clement Guillaume
Ballet Instructor
Lead Principal Dancer with Columbia Classical Ballet​​
Clément Guillaume is from Poitiers, France and comes to Columbia Classical Ballet
​after studying with Olivier Wexcsteen at the Dutch National Ballet Academy
​in Amsterdam, the Netherlands.


​​He ​earned gold and bronze in the pre-professional ​​category at Concours International de Danse Classique de Toulouse in 2014 & 2015. Clément was a finalist in VKICB New York in 2017 and took home the gold medal in 2018. Clement has danced the lead roles in The Nutcracker, Coppelia and Giselle. Clement teaches Pavlovich Ballet School Levels 3-5.
Cianna Sala
Ballet Instructor
Dancer with Columbia Classical Ballet​​
Cianna teaches ballet at PBS.